[Home] [ Travel ] [ City Tips ] [ Exploring the Countryside ] [ Local Pub ] [ Wheelchairs ]
[ Guest Comments ] [ Cottages ] [ Photos ] [ ] [Weddings] [ Contact Us
For Swimming Pools provided in Cottage gardens, click on Swimming-Pool
Swimming near IdyllicPrague.com
As you walk from the IdyllicPrague.com Cottages
along the cycle track towards the Únětice shop
there are two lakes on your right. After passing
the shop there is another larger lake on your
right. Depending on water level etc it is usually
possible to swim in all 3 of these lakes, but the
Únětice lake is usually best.
The swimming experience can be a bit muddy,
and when you first swim in the lakes it is a
surprise to find that the fish behave more like
pet cats than wild rabbits, but it can be great fun.
We love it, and our Guests tell us that they do too!
Please note that children should be supervised at all times. A lake may present
unfamiliar hazards such as underwater vegetation and outfalls, and these hazards
must be properly considered when making a risk assessment prior to swimming.
IdyllicPrague.com take no responsibility for your safety if you undertake dangerous
sports. http://www.safewatersports.co.uk/SwimminginRiversandLakes.html
For photos of lakes for swimming click here. There are swimming pools within
cycling distance. Here is a photo of Únětice lake close to IdyllicPrague Cottages.
The lake is often used for swimming :-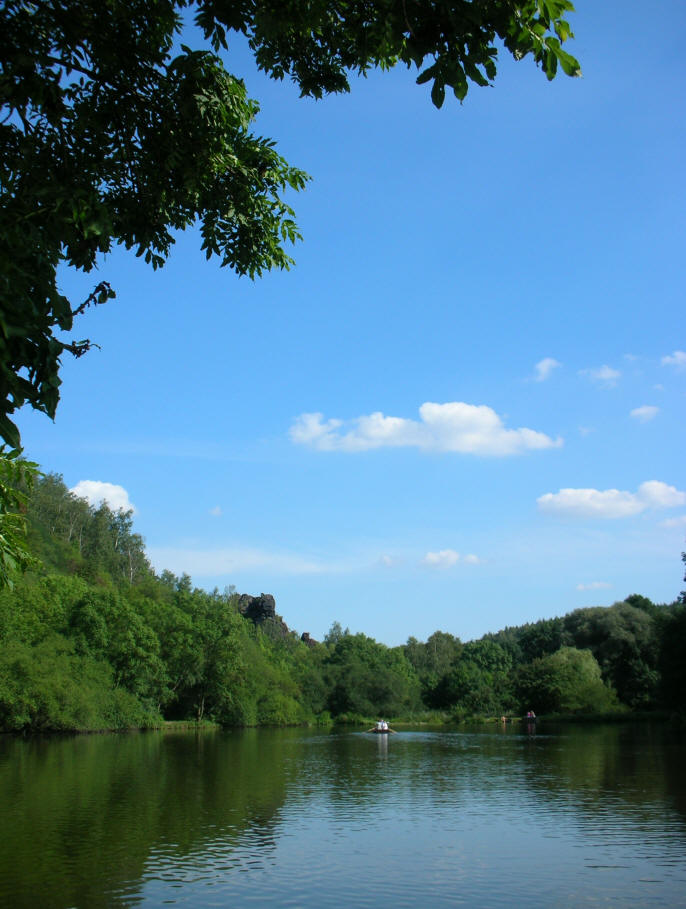 A long bicycle ride almost exclusively through forest will take you to Sarka forest
and Sarka swimming pool. (Directions - from IdyllicPrague.com go to the garden
centre, over the stream and under the road. After Statenice fork left on a
track past some houses. The track climbs diagonally up a hill rising to your left
and into forest. At a major junction of bicycle tracks in the middle of the forest turn
left. You will emerge from the forest into fields. Cross a road and follow the cycle
track across a field and back into forest. You are now in Sarka forest. A stream runs
down the centre of the forest. Find the stream by heading downhill.
The swimming pool is in the centre of the forest, fed by the stream.)
You will find a great deal of interesting and useful information on Grant's Prague Bike Blog
http://PragueBikeBlog.BlogSpot.com/2008_06_01_archive.html
For Sarka Forest Swimming Pool - see http://PragueBikeBlog.BlogSpot.com/2008_06_01_archive.html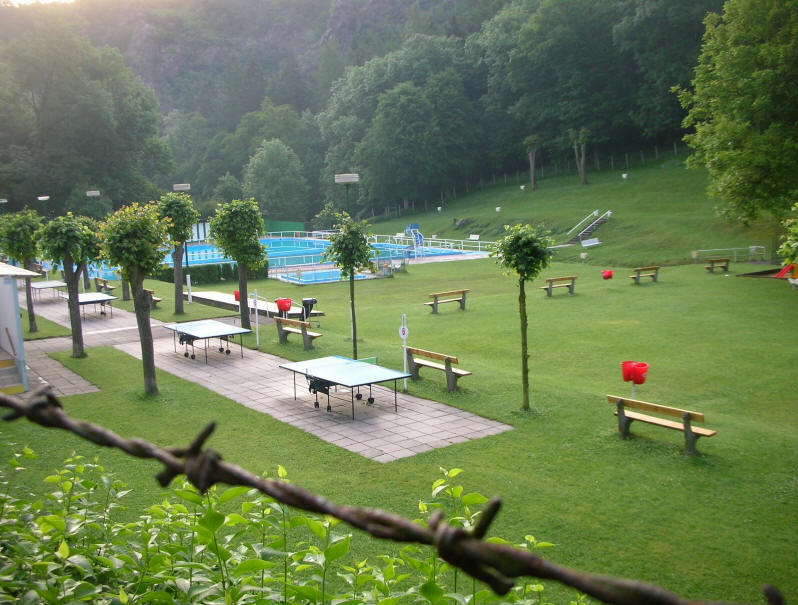 Guest comment (for more details click here)
As you know the bike rides are great, we had a wonderful time exploring and would strongly
recommend anyone who rents the cottage to also rent the bikes, which were in good condition
and easy to use.
We also spent a day at an open air swimming pool (not a natural lake but a man made pool)
which had changing rooms, restaurant and bar.
That was fabulous in the hot weather and I would highly recommend it to future guests.
http://commons.wikimedia.org/wiki/File:Koupali%C5%A1t%C4%9B_Divok%C3%A1_%C5%A0%C3%A1rka_(04).jpg
http://commons.wikimedia.org/wiki/File:Koupali%C5%A1t%C4%9B_Divok%C3%A1_%C5%A0%C3%A1rka_(02).jpg
If you follow the stream UP the hill, you will find Sarka lake, where it is also possible to swim
see www.praha.eu/public/27/70/94/102937_26091_praha6_dzban_lepsi_koupani.jpg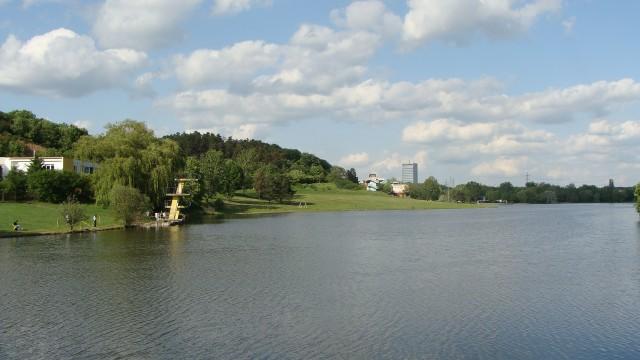 Here is another example of a Prague swimming pool:-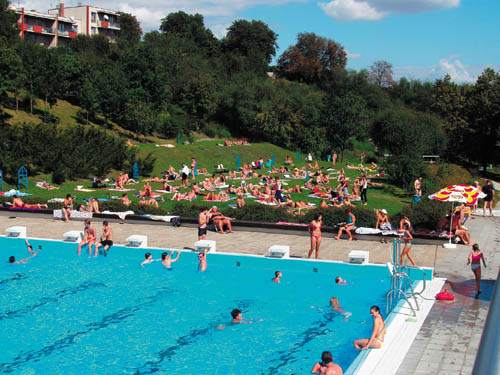 [ Home ] [ Cottages ] [ Photos ] [ Guest Comments ] [ Travel ] [ City Tips ] [ Exploring the Countryside ]
[ Local Pubs ] [ Wheelchairs ] [Weddings] [ Currency Converter ] [ Book Now! ] [ Contact Us ]